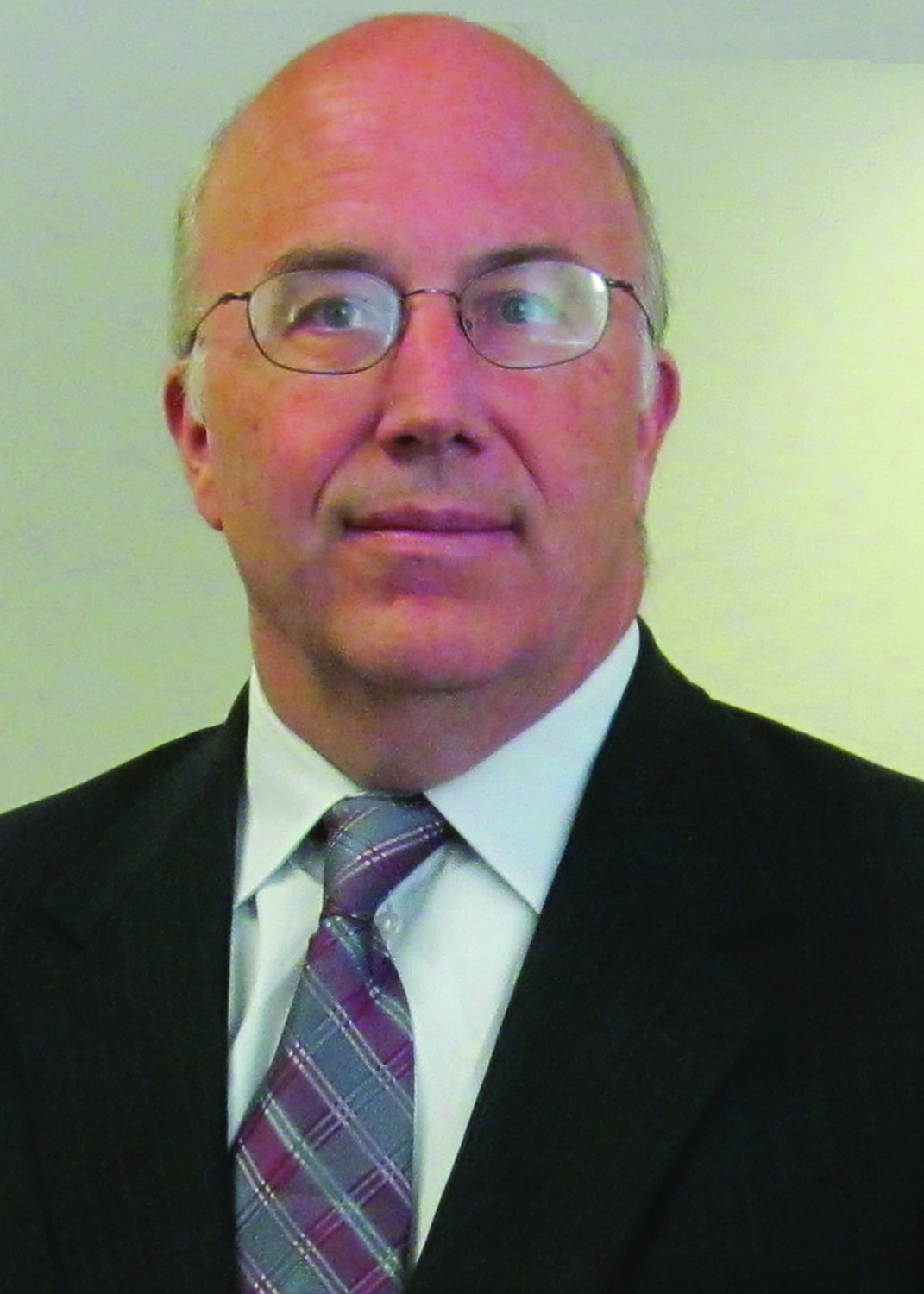 Daniel W. Ernsberger is a graduate of Cornell University. He received a Bachelor of Science Degree in Chemical Engineering in 1973. The degree was conferred with "Distinction." He is also a graduate of the University of Illinois, M.S. ChE., 1975 where he co-authored two scientific papers published in the Journal of the Electrochemical Society. He is a graduate of Duquesne University School of Law. JD, 1979. He was awarded honors in the Patent Moot Court Competition and served on the Appellate Moot Court board.
Mr. Ernsberger is admitted to practice in the State of Pennsylvania, the United States District Court for the Western District of Pennsylvania, the Second Circuit Court of Appeals, the Third Circuit Court of Appeals and the Federal Circuit Court of Appeals.
Mr. Ernsberger was a founding partner of the law firm of Behrend and Ernsberger, and is now a shareholder in its successor, Behrend and Ernsberger, P.C. with offices in the City of Pittsburgh. Mr. Ernsberger has been engaged primarily in trial practice for twenty years, having in that time tried approximately 50 civil jury trials of various types and degrees of complexity and settled many others. The claims litigated include medical malpractice, RICO, ERISA, Fair Labor Standards Act, consumer protection, trademark infringement, patent infringement, patent mismarking, Federal False Claims, products liability, multi-unit construction contracts, employment discrimination, wrongful discharge, insurance fraud, Wiretap Act violations and personal injuries. The following is a selection of several of his cases that have been published:
AMERICAN INNOTEK V UNITED STATES OF AMERICA, __U.S. Ct. Fed Cl. ___ (2013). In this case it is alleged that the government awarded a contract for the manufacture of a patented product, and failed to pay reasonable compensation to the patent owner.
MORGAN V. HANNA HOLDINGS, INC. 635 F. Supp 2d 404 (W.D. Pa. 2009) In this case Mr. Morgan alleged that Hanna Holdings violated his copyright on his residential home drawings.
U.S. v. GENTIVA HEALTH SERVICES, INC., (W.D.Pa. C.A. 01-508, Nov. 4, 2003), –the Federal District Court, addresses the issue of Whistleblowing and the unlawful termination of an employee because of his complaints of Medicare Fraud. The Magistrate says: "the Plaintiff's evidence presents one of the stronger retaliation claims to have come before the undersigned in recent memory."
LETTRICH v. J. C. PENNEY COMPANY, 213 F.3d 765 (3rd Cir. 2000),– Joseph Lettrich, who worked for Thrift Drug, believed that if there were ever a change in control he would receive severance pay. In 1997 J.C. Penney purchased Eckerd Pharmacy and Eckerd took control of Thrift Drug, a subsidiary of J.C. Penney. Mr. Lettrich applied for severance pay but was denied severance; the explanation being that the severance pay plan had terminated years earlier. J.C. Penney said he should have known because the notice of termination appeared in an annual report sent to stockholders. Mr. Lettrich objected because all of his prior notices appeared in a Benefits Information Brochure. He did not expect to see a notice in a stockholder report and had come to rely on the existence of the severance pay program. The court found that Mr. Lettrich's case must be heard.
RICHARD SABO v. METROPOLITAN LIFE INSURANCE COMPANY, 137 F3d 185 (3rd Cir 1998) — an insurance agent who worked for a number of years at Metropolitan Life Insurance Company, observed several illegal sales practices including (1) a "churning" scheme, whereby MetLife encouraged and coerced agents to fraudulently trade insurance policies in order to accumulate commissions and decrease the value of outstanding policies; (2) a"50/50″ insurance plan that MetLife fraudulently advertised as a retirement savings plan; and (3) an organized policy of intimidation and harassment by MetLife management directed toward its insurance agents to participate in these fraudulent activities. When he objected, he was ridiculed in sales meetings and eventually dismissed. He filed this action and alleged that his dismissal was part of a pattern of racketeering activity. In this opinion the court decides whether a federal law, written to exclude insurance companies from federal regulation, prohibits Racketeering actions against an Insurance company. (Mr. Ernsberger wrote the complaint that was approved on appellate review)
CHUNG CHIU HUANG v. IMMIGRATION & NATURALIZATION SERVICE, 47 F.3d 615 (3rd Cir. 1995) –the rules of the Immigration Service can be pretty confusing; as this case illustrates, but with the help of his lawyer, Mr. Huang was given a the opportunity to present his case.
DRISCOLL v. CARPENTERS DIST. COUNCIL, 525 Pa. 205 (1990), –a woman carpenter wanted to be treated equally in job referrals. The court found her case must be heard.
BEYDA, v. USAIR, INC., 697 F.Supp. 1394 (W.D. Pa.,1988)– Plaintiff, Kenneth Beyda, charged Eastern Airlines and its pilot, Foster, with intentional interference with a contractual relationship, alleging that these defendants communicated a false report on the jump seat incident to USAir with the intention of causing harm to plaintiff's relationship with his employer. The court found that Mr. Beyda is protected and that he had a contract of employment that Eastern could interfere with even though Mr Beyda was merely a probationary employee, terminable at will.
Mr. Ernsberger is one of the first lawyers in the nation to practice law in the field of Wrongful Discharge. His early participation in this field was recognized in Harvard Business Review and Inc. Magazine. He has published several articles in his area of practice, involving claims of wrongful discharge, employment discrimination, wage claims, and deceptive insurance practices. He is the author of When Does Federal Law Preempt Pa. Law in Wrongful Discharge? Pa. Law Journal Reporter, Vol. X No 19 page 3, Right to Jury Trial Under PHRA Splits Courts. Pa. Law Journal Reporter, Vol XIV, No 37, page 4 and To Employers Surprise, Some Executives May Be Entitled to Overtime. Pa. Law Weekly, Vol XVIII, No 5 page 6. Additionally, Mr.Ernsberger authored Courts Split Over Value of MetLife Litigation: State court allows treble damages, but federal court does not. Pa. Law Weekly, 20 PLW 801 and Finding the Federal Common Law of ERISA, Pa Law Weekly, Dec. 2, 2003.
Mr. Ernsberger has practiced as class action counsel in the United States District Court For Western District of Pennsylvania in Sullivan v. Pittsburgh Board of Public Education, et al., No. 94-836. In Pennsylvania State Court, Mr. Ernsberger has practiced as class counsel in Cinski v. Pittsburgh Beauty Academy, Inc., GD 88-04292.